In 2014 we purchased a 2015 KTM 500EXC to promote our Enduro Recovery Straps. These straps are universal and enable the riders to receive help while on the course from spectators as well as other riders when they cross an obstacle that they cannot overcome by themselves in Hare Scramble Races. The Enduro Recovery Seat and Fender grab straps are universal to all dirt bikes and are an inexpensive solution to bike specific straps on the market.
We believe that our over a decade of experience in webbing products and manufacturing along with riding motorcycles gives us insight on what is necessary to make a solid product. Coupled with our new found racing experience, we believe that we will be able to manufacture products for those teams that need customized equipment strapping.
Please feel free to request information on our contact page. These products are available now. You can simply search RECOVERY in the search field of our website at the top right.
Below is a photo of our bike #289 at round one of the IXCR race Battle at the Badlands in Attica, Indiana. The weather was certainly not cooperating, but the track was actually more fun in the snow that had it been muddy. We experienced a clutch issue early in the race, so we didn't get to finish.
However, we provided the 1st place winners of all 18 bike classes with a set of our Seat and Fender Recovery Grab Straps.
Our next race in the IXCR Series is going to be at Bakers Camp in Bainbridge, Indiana on the 22nd of March. Come see us for some sample giveaways.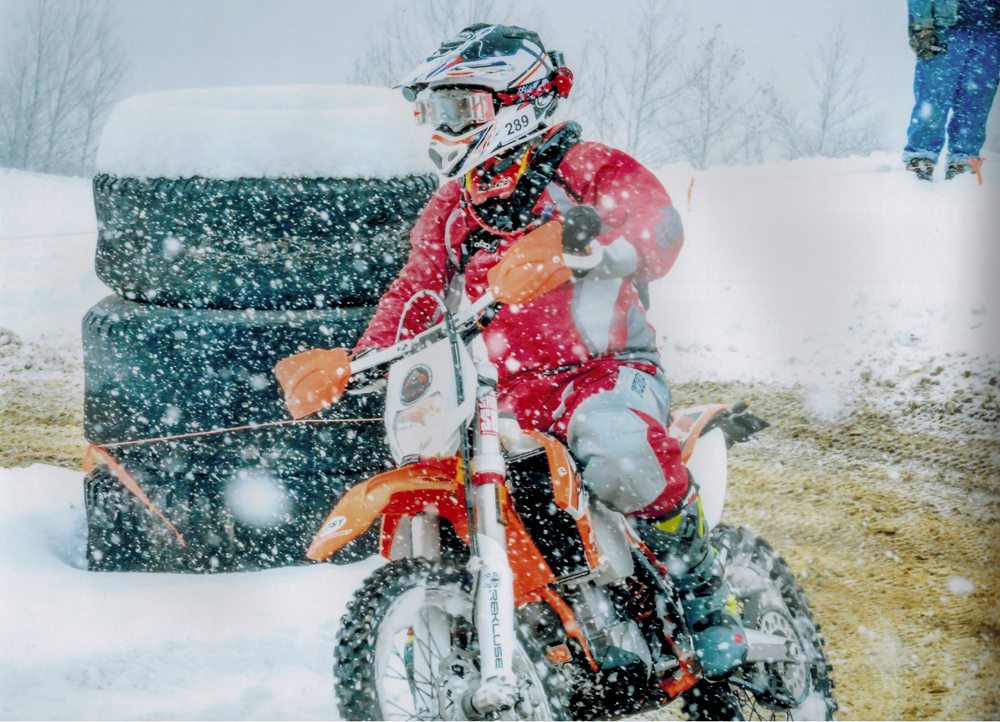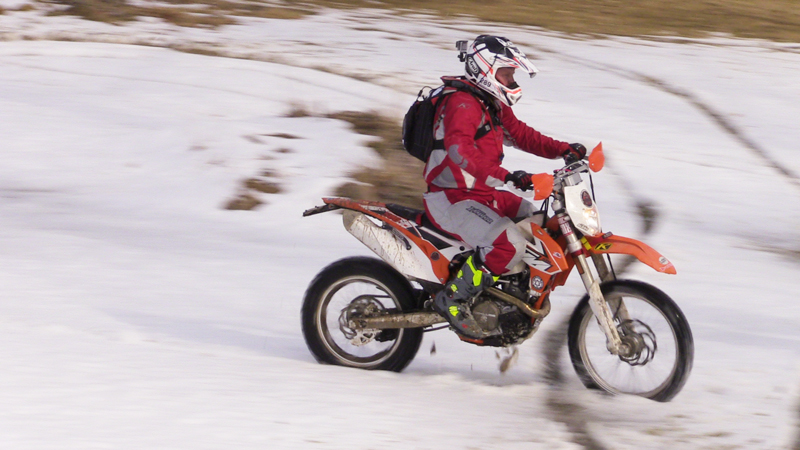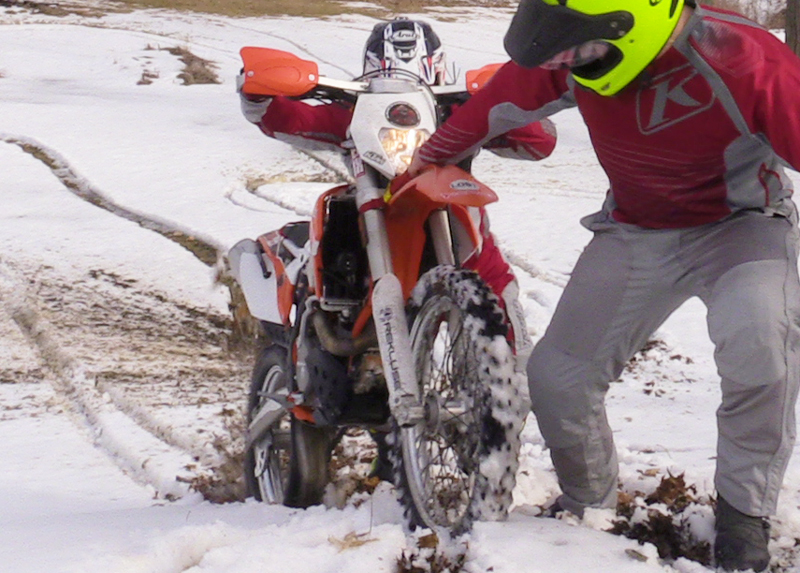 We were at the IXCR Baker's Camp Race showing our products and getting first hand use out of them. There were some steep hills that required some generous spectators to help our bike up one of the rutted hills. Our Fender Recovery Strap worked flawlessly and gave the spectator a good hand hold to assist the bike the last 15 feet up to the top. The Seat Recovery Strap also came in handy for the rider to pull the bike up as well. Be sure to check out or products under, Products, Unduro Racing.